Wellbeing Yoga Retreats Now Online
Our next Wellbeing Yoga Virtual Retreat is: Saturday 6th June 2020 – POP IT IN YOUR DIARY NOW!        
CLICK HERE TO BOOK YOUR PLACE ON THIS SUPER SEASONAL REVITALISER
Here's an opportunity to take a break from the busyness of your life and the daily challenges. Where you can immerse yourself into an oasis of calm for peace of mind, become deeply relaxed and replenish your body's vitality.
The Body-Mind-Bliss Retreats are expertly guided by Susan Gardner, Women's Wellbeing Specialist and Yoga Teacher;  Anna Morrone, Mindfulness & Yoga Elder Teacher.
Pause | Breathe | Smile
we would love for you to join us if you're free for a couple of hours for some super Body-Mind-Bliss? 
Our Wellbeing Yoga events are designed to suit all levels of fitness and experience, which means that you are gently guided and professionally supported in a lovely nurturing environment.  
"A truly relaxing and inspiring day"
Our aim is to provide a beautiful relaxing sacred space in your day, to delight and inspire you, to help bring about a deep sense of peace and calm on all levels in body and mind.  Overall, to feel fabulously refreshed, recharged and revitalised.
Imagine an entire couple of hours focused on yourself… YES, YOU… being able to simply breathe with ease, to feel tension in your body dissolve and mind chatter disappear – what a gift to reset through sacred time dedicated to your physical, emotional, mental and spiritual wellbeing!
"Restful, Enlightening, Inspirational"
There's discussion about the Universal and seasonal influences in the body, mind and social environment which is always a fascinating part of the Wellbeing Yoga journey which is incorporated within the two practical sessions weaving easy, simple wellbeing techniques and gentle movement (yoga based) practices to embrace the current seasons energies – blissful!
"Wonderfully welcoming, lovely people, a truly relaxing and inspiring day"
You can expect to be delighted and inspired by this unique blend of two empowering women, an experience which many have already claimed to be extraordinary, life-changing and life-enhancing.
For this special online event of essential time out for body mind replenishment, we meet via Zoom.
"Excellent from the moment I first found out about the event"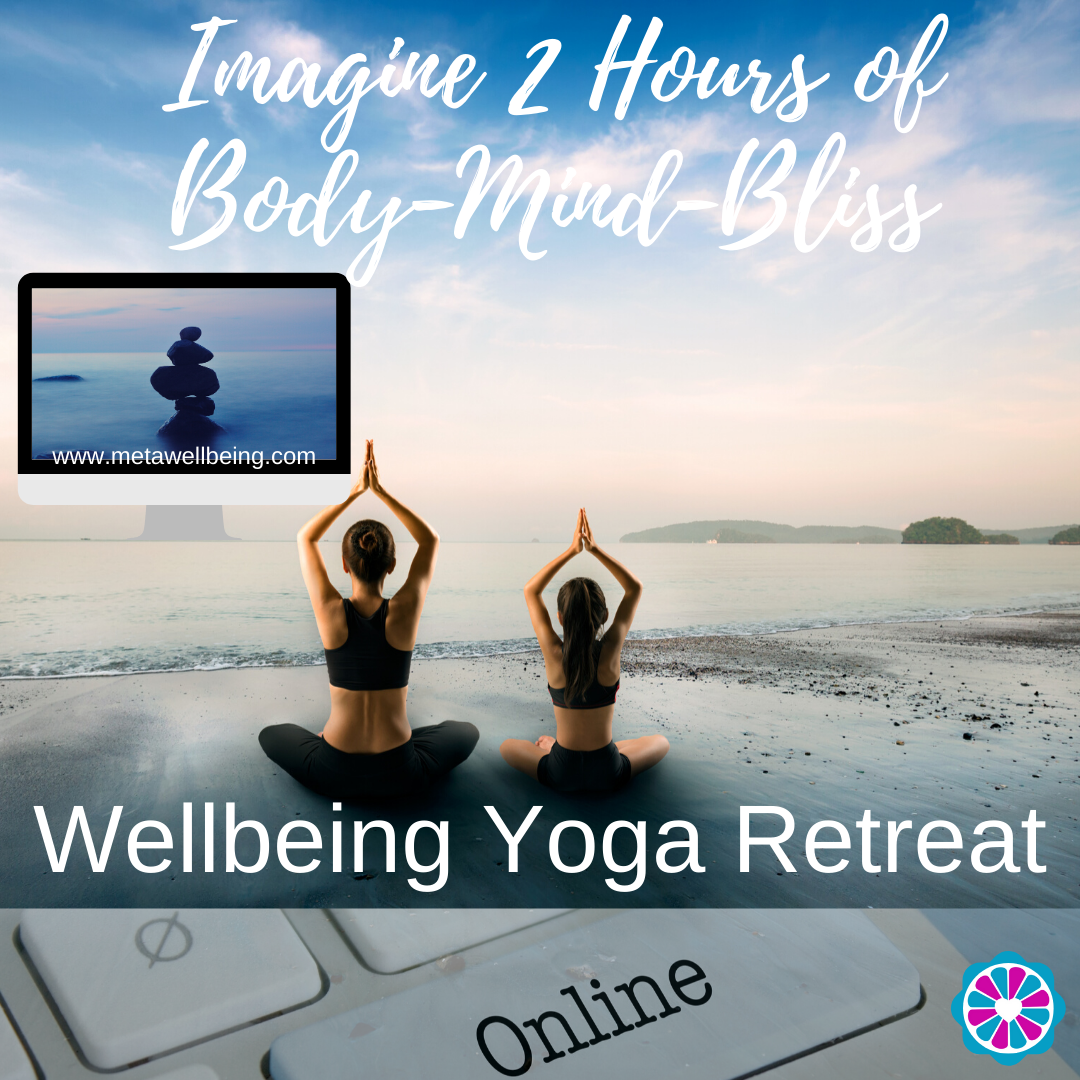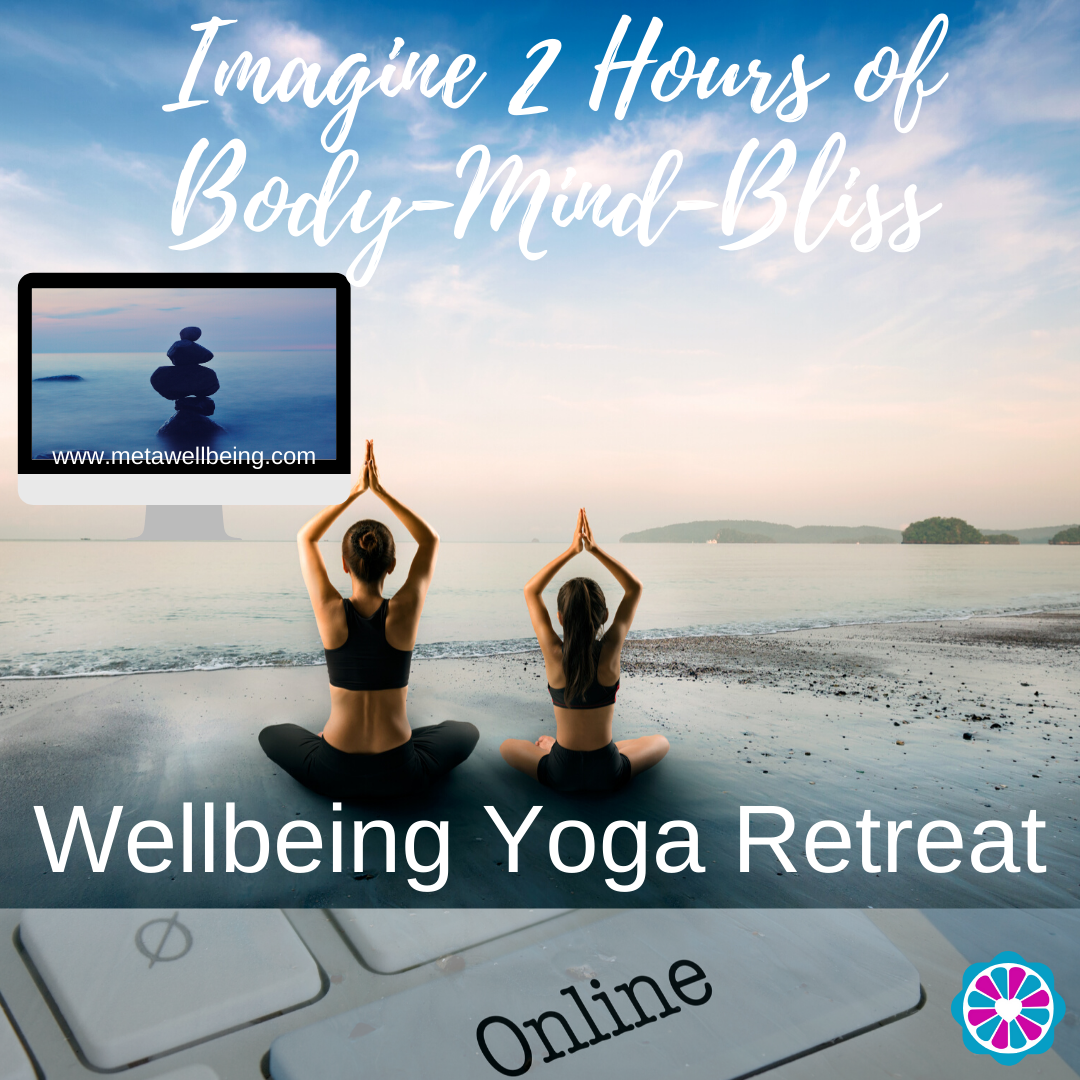 View the Itinerary
9:30am – Welcome, Introductions and Wellbeing Seasonal Focus

10:00am – Restorative Gentle Yoga and Relaxing Mindfulness Meditation

11:00am – Soothing Therapeutic Tapping and Cards for Calm Inspiration

11:30am – Close
Pricing and Details
ONLINE CLASS DONATIONS
Anna and I have discussed how we can help you during this period of uncertainty to be able to attend even if you've been financially affected by a loss of income and currently experiencing hardship. 
This is exactly the time when you may need this type of event to help soothe anxiety, we really are keen for you to attend and suggest that you pay a small token amount whatever feels right for you.
Otherwise, a donation of one of the following amounts would be very welcome and much appreciated £10 – £20 – £30.