Bliss Time Services at Saltbrook Meadow Farm
"I was fraught and frazzled before I met Susan and now I feel fabulous! Everything has changed in my life with just a few small adjustments: especially my health and relationships – Fantastic"
– Karen
A Gorgeous Retreat Getaway in Beautiful Rural England with Susan Gardner; Women's Wellbeing Specialist
All year round, subject to availability, in a cosy farmhouse ideal for your essential time-out, located at the 'gateway to the Derbyshire Dales' with stunning scenery, instantly helping to soothe and calm the senses.
This unique experience gives you time to unplug from the world of being 'full on, flat out in the fast lane' and completely rejuvenate body, mind and soul.
Whether visiting for 1 hour, 1 day or 1 week; at Saltbrook Meadow Farm the ultimate 'bliss' factor is to destress and let go of daily work/life pressures and leave feeling fully restored and replenished.
Here you can enjoy a fabulous range of holistic therapy treatments tailored specifically to your health and wellness needs. Or simply come along and indulge in some luxurious pampering.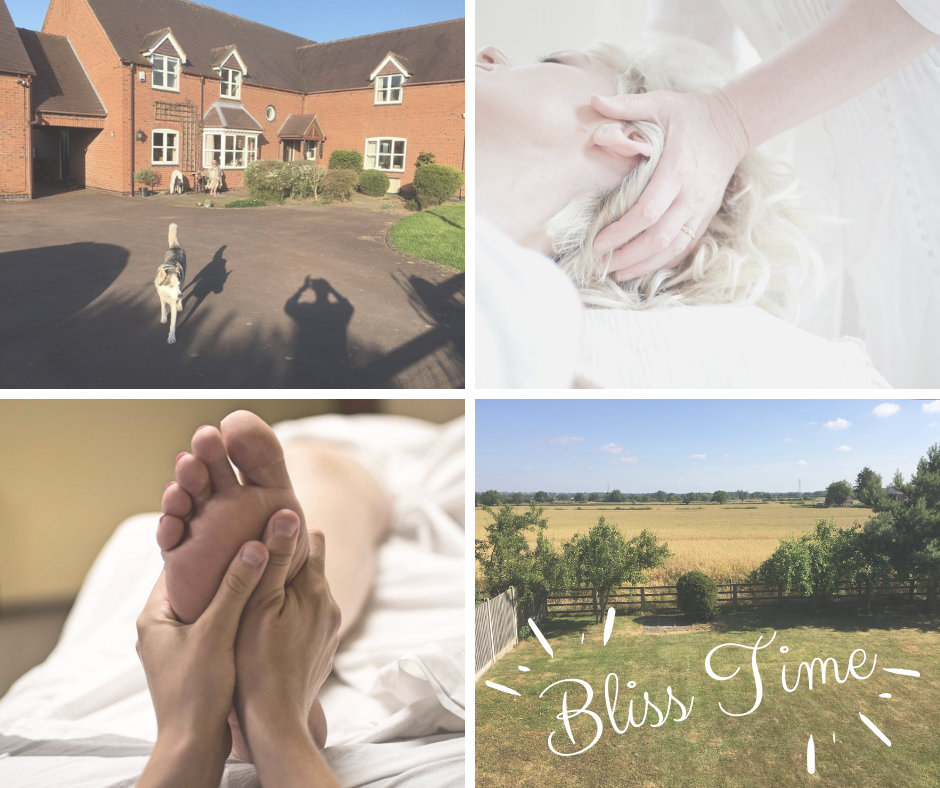 "As soon as I stepped over the threshold, it was as though someone had wrapped me up in a snuggly blanket and I immediately started to feel better!" 
Bliss Time Services at The Cottage Healing Centre
Bliss time services at The Cottage Healing Centre, a beautiful 15th century building in the heart of Tamworth, Staffordshire.   
A place of tranquility, ideal for taking time out of a busy schedule to relax, restore and re-balance.
The Cottage Healing Centre is a unique enterprise which has been operating as a very successful 'not for profit' CIC for over 15 years.  
All clients benefit from the collaborative nature that is embodied in the spirit of the collective co-operation and dedication of all the Therapists and Practitioners who also offer a range of holistic and alternative health services.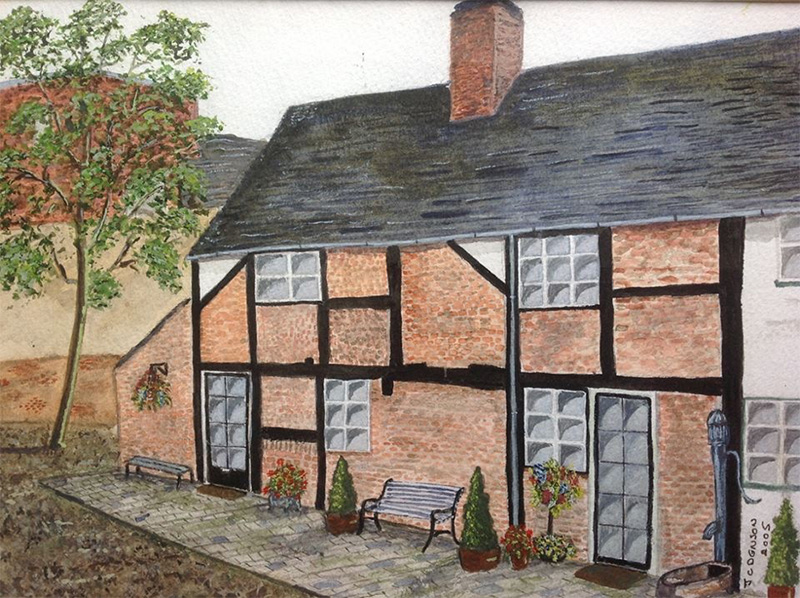 Holistic Treatments
Reflexology
This ancient art is conducted on the feet, hands and/or ears where reflexes are easily accessed and this popular treatment is ideal for helping to create balance throughout the body; both energising and calming. A favourite with couples preparing to conceive and through pregnancy
Hopi Ear Candles
An otoscope is used prior to treatment to check the internal ear canal and professional guidance is offered to support daily aftercare especially in cases of physical challenges i.e. sinusitis, rhinitis, tinnitus, labrynthitis, itchy ears, excessive ear wax – probably one of the most relaxing treatments to be experienced
Indian Head Massage
Champissage – combining advanced techniques; integrating facial lymphatic drainage + reflexes + acupressure points – this treatment is excellent for clearing and soothing a busy mind, also many claim its rejuvenating benefits give a youthful radiance to the skin
Intuitive Body Massage
From head to toes, incorporating META Health principles to release aches and pains, combining Reiki into the practice for an all-round awesome experience – BLISS
Seated Acupressure
Lumbar, Thoracic, Cervical –
Back, shoulders, neck, head,
arms + hands – this highly effective massage is adapted to suit the individual's need particularly with attention to applied pressure to help alleviate muscular aches and pains. It is conducted on an ergonomic massage chair
Energy Treatments
Meditation/Visualisation/Mindfulness
For calming and soothing a busy paced life providing peace of mind, incorporating mindfulness and breathing techniques for effective instant relief – a number 1 stressbuster!

Reiki
Energy Therapy can include the use of crystals; a beautiful gentle experience especially for anyone feeling extra sensitive requiring an ultra-light approach this is perfect to soothe the soul
Emotional Freedom Technique
Therapeutic tapping on specific pressure points on the face and hands to gently dissolve unwanted feelings, limiting habits and eliminate them completely to be able to enjoy life fully
Meta-Well-Being Oracle Card Readings
A unique way to be inspired and reveal insights to promote thinking outside of the box
"WoW! What an amazing, life changing Bliss Experience"
Live, Love, Laugh xx Karen xx
What a boost to staff motivation levels! Everyone felt rejuvenated following a good selection of onsite services they were able to choose from. The attention to detail and the genuine care given to the staff members during consultations was nothing short on truly inspirational! I would highly recommend Wellbeing in the Workplace to any employer wishing to introduce new and innovative ways to reward their employees and to re-invigorate the workplace.
Steve
"Absolutely Beautiful – A lovely Retreat!"
Clare
You encouraged and supported me and shared your extensive experience in a way that helped me go through my training with ease. It was a really pleasurable, expanding and eye-opening experience.
You have made such a massive impact on me and my coaching, from which I'm sure my clients will benefit. I feel blessed to have had you as my mentor.
Kuljit
I found coaching helped me at a very emotional and stressful part of my life. It helped me identify what was causing my stress and positively and productively work things out. As a result my stress levels are now minimal and my relationships are positive and happy.
A Wragg
I found the coaching very holistic, it has helped me and changed the way I feel in my life. We worked on general health and energy levels which was a concern to me.
We tackled past issues which I feel had been bogging me down for more than 20 years. I am learning to forget the past and not to worry too much about the future but live in the moment.
Jenni